19th Century French Framed Four Musketeers and Swords Display Metal Figures
$900
About
Complete your game room or den with this wall hanging frame from France; crafted circa 1890, the decorative piece displays the four musketeers on a brown velvet, inset a carved oak frame. Every musketeer is represented and named; Dartagnan, Athos, Porthos and Aramis. Excellent condition with rich patinated frame and pewter figures and swords.
The Three Musketeers (French: Les Trois Mousquetaires), is a historical novel written in 1844 by French author Alexandre Dumas.
Set in 1625–1628, it recounts the adventures of a young man named d'Artagnan (based on Charles de Batz-Castelmore d'Artagnan) after he leaves home to travel to Paris, to join the Musketeers of the Guard. Although d'Artagnan is not able to join this elite corps immediately, he befriends the three most formidable musketeers of the age—Athos, Porthos and Aramis—and gets involved in affairs of the state and court.
Measures: 32″ W x 36″ H.
Additional information
| | |
| --- | --- |
| Dimensions | 32" W x 2" D x 36" H |
| Style | Louis XIII |
| Period | Late 19th Century |
| SKU | 26-717 |
Print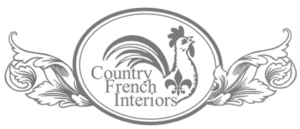 Country French Interiors, Inc.
1428 Slocum St.
Dallas, TX 75207
(214) 747-4700