19th Century French Black and White Painting in Gilt Frame Signed Leon Fauret
$5,900
About
Set in the original carved giltwood frame, this black and white painting depicts Cardinal Richelieu in his office reading a note from the King. The artwork is signed in the top right corner by the artist Leon Fauret. The painting is well treated with great details including the light showing thru the stain glass window.
Cardinal Armand Jean du Plessis, Duke of Richelieu (1585-1642), commonly referred to as Cardinal Richelieu was a French clergyman and statesman. He was consecrated as a bishop in 1607 and was appointed Foreign Secretary in 1616. Richelieu soon rose in both the Catholic Church and the French government, becoming a cardinal in 1622, and King Louis XIII chief minister in 1624. He remained in office until his death in 1642; he was succeeded by Cardinal Mazarin, whose career he had fostered.
Jean-Joseph Leon Fauret (1853-1955) was a French artist born in southwest France; he was a student of A. Dupuy in the Ecole des Beaux Arts in Bordeaux, then became a student of JP Laurens, Benjamin Constant and Gabriel Ferrier at the Juian Academy. He became a member of the French Artist Society in 1897 after he received a third place finish in 1896. Listed in the Benezit.
Measures: 25.5″ W x 33.5″ H.
Additional information
| | |
| --- | --- |
| Dimensions | 25.5" W x 33.5" H |
| Period | Late 19th Century |
| SKU | 35-658 |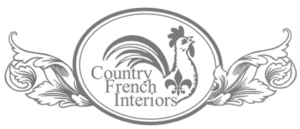 Country French Interiors, Inc.
1428 Slocum St.
Dallas, TX 75207
(214) 747-4700