19th Century French Painted and Gilt "Porcelaine de Paris" Vase with Swan Motif
$1,300
About
This elegant antique vase was created in France circa 1880 by "Porcelaine de Paris" factory. Round in shape with a long and wide neck, the colorful porcelain vessel is decorated with a hand painted outdoor scene featuring swan, lily pads and reed motifs. The decor is further embellished with gilt accents throughout, including around the rim. This tall fluted vase is in excellent condition, and adorns soft colors in the green, blue, and cream color palette, with gilt accents; it would make a nice addition on a table, mantle, or a console.
Porcelaine de Paris is a French porcelain manufacturing company, founded by Jean-Marx Clauss theApril 11, 1822. Jean-Marx Clauss wanted to draw inspiration from the great Parisian porcelain factories of the 18th century such as Dihl and Guerhard , the Clignancourt factory, the Faubourg Saint-Denis factory or the Locré house and its Courtille factory, rue de la Fontaine-au-Roi in Paris. Initially specializing in the creation of porcelain pieces (decorative objects, crockery and tableware, watches, jewellery), it is now a company that sells ceramic sanitary ware for export. The pieces are made with respect for ancestral traditions and the raw material, kaolin, by the master craftsmen of Porcelaine de Paris.
Measures: 7″ diameter x 14″ height.
Additional information
| | |
| --- | --- |
| Dimensions | 7" W x 7" D x 14" H |
| Style | Napoleon III |
| Period | Late 19th Century |
| SKU | 223-175 |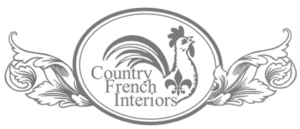 Country French Interiors, Inc.
1428 Slocum St.
Dallas, TX 75207
(214) 747-4700