Early 20th Century French Hand-Painted Faience Wall Platter Signed HR Quimper
$825
About
This colorful ceramic wall plate was created in Brittany, France, circa 1904-1922. Oval in shape, the faience platter features hand-painted decor including a traditional Breton woman figure dressed in authentic costume and holding an umbrella. The charming wall piece is in excellent condition and is signed on the front HR Quimper.
The Henriot factory could trace its roots back to a former employee of the Grande Maison, Guillaume du Maine. He left to start his own factory in Quimperlé, the southeast of Quimper, around 1778, before relocating to Quimper in 1789. In order to be considered as genuine Quimper pottery, a piece has to have been made within the town of Quimper.
Measures: 14.25″ W x 11.25″ H.
Additional information
| | |
| --- | --- |
| Dimensions | 14.25" W x 1" D x 11.25" H |
| Period | Early 21st Century |
| SKU | 182-275 |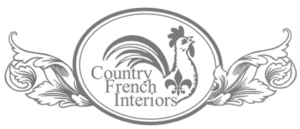 Country French Interiors, Inc.
1428 Slocum St.
Dallas, TX 75207
(214) 747-4700