Early 20th Century French Painted Ceramic Barbotine Figure Pitcher by Onnaing
$475
About
This large majolica water pitcher with back handle was crafted by Onnaing in Northern France, circa 1910. The colorful pitcher depicts the French collector assessor Camille Pelletan, sited on a sign which reads "Reforme Urgente". The antique ceramic jar is in excellent condition with rich hand painted colors in the pale green and beige palette. Stamped on the bottom numbered 741. Pictured in the book "Pichets en Barbotine" by Maryse Bottero page 81 (See last picture). Accessorize and add colors to a wet bar with this happy face!
(Camille Palletan (1846-1915) was a French politician and journalist, Minister of Marine in Emile Combes' Bloc des gauches (Left-Wing Blocks) cabinet from 1902-1905. He was part of the left-wing of the Republican, Radical and Radical-Socialist Party, created in 1902).
The Onnaing Faiencerie was founded in Onnaing, France, in 1821 by Charles de Bousies. During the second half of the 19th century, the Mouzin brothers bought the factory and ran it until the factory closed in 1938. It was nearly destroyed by the Germans during World War I, but production restarted in 1921. The factory made mostly Majolica pitchers and planters. Onnaing designs included flowers, geometric patterns and famous historical figures, among others. Each design had a number and a corresponding model name. The marks "Frie Onnaing" and "Made in France" indicate that it was made after World War I.
Measures: 7.25″ W x 4.75″ D x 11″ H.
Additional information
| | |
| --- | --- |
| Dimensions | 7.25" W x 4.75" D x 11" H |
| Period | Early 20th Century |
| SKU | 191-523 |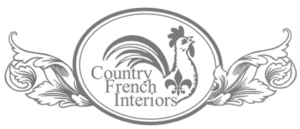 Country French Interiors, Inc.
1428 Slocum St.
Dallas, TX 75207
(214) 747-4700