French Riviera Oil on Canvas Painting Signed G. Van Puyenbroeck, Dated 1932
$1,600
About
Set in the original silvered leaf frame and painted on canvas, the artwork depicts the island of Porquerolles on the French Riviera, in the south of France; it is signed in the lower right corner by the artist, Gregoor Van Puyenbroeck and dated on the back 1932. The painting is in very good condition commensurate with age and use with wonderful colors.
Gregoor Van Puyenbroeck (1906-1982) was a Belgium artist born in 1906. Brother of Jan Van Puyenbroeck, he studied at the "Academie Royale des Beaux Arts" and at the "Institut des Beaux Arts" in Antwerp, where he was a student of Walter Vaes. He received the Van Lerius price in 1926; his work, in the typical realistic way of the Antwerp school, is well known with rich and deep colors. Listed in the Benezit.
Measures: 29.5″ W x 23.5″ H.
Additional information
| | |
| --- | --- |
| Dimensions | 29.5" W x 23.5" H |
| Period | Early 20th Century |
| SKU | 201-395 |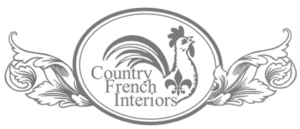 Country French Interiors, Inc.
1428 Slocum St.
Dallas, TX 75207
(214) 747-4700