Large 19th Century French Hand-Painted Canvas on Stretcher after David Teniers
$4,200
About
This tall, painted canvas was crafted i France, circa 1870 and was originally from an inside room panelling. The antique painting has a new wooden stretcher, and features an indoor peasant or farm scene in the manner of David Teniers. The canvas has wonderful details which include two children playing with a dog, a wooden staircase with lantern hanging and three adults chatting and drinking around a table. The piece is in excellent condition and has rich, neutral colors. This composition would make a great addition to any wine cellar or game room!
David Teniers the Younger (1610-1690) was a Flemish painter, print-maker, draughtsman, miniaturist painter, staff-age painter, copyist and art curator. He was an extremely versatile artist known for his prolific output. He was an innovator in a wide range of genres such as history, genre, landscape, portrait and still life. He is now best remembered as the leading Flemish genre painter of his day. Teniers is particularly well-known for developing the peasant genre, the tavern scene, pictures of collections and scenes with alchemists and physicians.
Measures: 45″ W x 80″ H.
Additional information
| | |
| --- | --- |
| Dimensions | 45" W x 80" H |
| Period | Late 19th Century |
| SKU | 132-245 |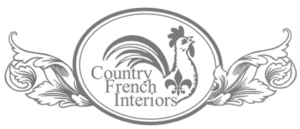 Country French Interiors, Inc.
1428 Slocum St.
Dallas, TX 75207
(214) 747-4700