Pair of Early 20th Century Signed Pastoral Paintings on Board in Gilt Frames
$1,500
About
Decorate a kitchen wall or an office with this elegant pair of antique paintings; crafted in Holland, circa 1920, each artwork is set in the original carved oak and gilt frame; each painting depicts a pastoral countryside scene in the summer and winter with farmhouse, farmer and horse. Both subject matters are signed in the lower right corner by two different artists, H. Hermans and J. Lencor? The paintings are in excellent condition, with rich colors. Wire in the back for easy installation.
H. Hermans was a self-taught painter; he is know as a follower of louis Apol and lived in Eindhoven, Netherlands.
Measures: 22″W x 18.25″H.
Additional information
| | |
| --- | --- |
| Dimensions | 22" W x 18.25" H |
| Period | Early 20th Century |
| SKU | 202-291 |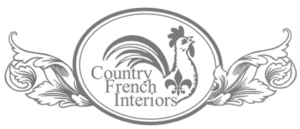 Country French Interiors, Inc.
1428 Slocum St.
Dallas, TX 75207
(214) 747-4700