18th Century French Aubusson Tapestry "La Bergere" After J. B. Oudry
$12,800
About
This beautiful antique tapestry was woven in Aubusson, France, circa 1760. Rectangular in shape, the colorful piece depicts an outdoor scene with a gentleman hunter seated in front of temple with his dog beside him; he is looking at a shepherdess holding a sheep. Trees, foliage and ruins in the background. The wall decor is in excellent condition commensurate with age and use, with rich blue, green and beige color palette.
The tapestry was originally designed by J. B. Oudry for the Manufacture de Beauvais, and was part of a serie titled, "Les Amusements Champetres". The "Pastoral Amusement", was a series of tapestries designed between 1720 and 1730 by Jean-Baptiste Oudry for Noel-Antoine de Merou, then director of the Royal Beauvais Tapestry Manufactory. The first production of the designs took place at Beauvais in 1731. There were eight designs in the original series; Le Cheval Fondu, Colin-Maillard, La Bergère, Le Pied de Boeuf, Le Joueur d'Osselets, La Balançoire, Le Joueur de Broches, and Le Joueur de Musette. The set enjoyed huge success and in the second half of the 18th century, inspired by Oudry's designs, the series was later adapted and further developed at Aubusson by Jean-Baptiste Huet. Reference page 212 in the book "Les Belles Heures de la Tapisserie" by Dario Boccard (see last 2 pictures).
Jean-Baptiste Oudry (1686-1755) was a French Rococo painter, engraver, and tapestry designer. He is particularly well known for his naturalistic pictures of animals and his hunt pieces depicting game.
Measures: 83″ W x 83″ H.
Additional information
| | |
| --- | --- |
| Dimensions | 60.5" W x 88" H |
| Period | Mid-18th Century |
| Style | Louis XIV |
| SKU | 212-281 |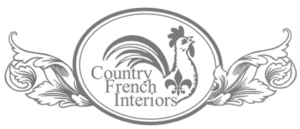 Country French Interiors, Inc.
1428 Slocum St.
Dallas, TX 75207
(214) 747-4700