19th Century French Clairefontaine Painted Ceramic Barbotine Fish Pitcher
$475
About
This colorful Majolica water pitcher was sculpted in Clairefontaine, France, circa 1890. The ceramic jug is in the shape of a colorful fish in a standing position with a wide open mouth. The pitcher is hand painted in the green, brown and white palette. The jug is in excellent condition with rich patinated colors. Pictured in the book "Pichets en Barbotines" by Maryse Bottero page 51. See last picture.
The faiencerie of Clairefontaine was founded in 1804 by Jean Francois Estienne; situated in the Haute Saone region with abundance of trees and water, the plant was very diversified and successful. In 1833, the manufacture was bought by Jean Baptiste Rigal who kept it going until he gave it to his children in 1860. The company ceased activity in 1938.
Measures: 6″ W x 4″ D x 11.5″ H.
Additional information
| | |
| --- | --- |
| Dimensions | 6" W x 4" D x 11.5" H |
| Period | Late 19th Century |
| SKU | 182-421 |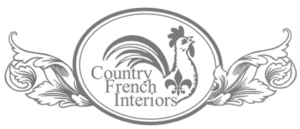 Country French Interiors, Inc.
1428 Slocum St.
Dallas, TX 75207
(214) 747-4700