19th Century French Patinated Bronze Hunting Dogs Sculpture Signed Ch. Valton
$2,200
About
Decorate a man's desk or a library shelf with this antique bronze sculpture composition. Created in France, circa 1890, the sculpture features two hunting dogs standing on some rocky ground. The sculpture has wonderful detailed work and is signed on the side Ch. Valton. The piece is in excellent condition with a rich patinated bronze finish.
Charles Valton (1851-1918) was born in Pau, France; a student of both Antoine Louis Barye and Emmanuel Fremiet, Valton studied at the famous Paris zoological garden, "Le Jardin des Plantes". He made his debut at the Paris Salon in 1868, and by 1914, over seventy of his models were exhibited at the Salon. In 1875, he became a member of the Society of French Artists. He received medals for his sculptures in 1875 and 1885, and was also rewarded at the Exposition Universelle of 1889 and 1900. In 1883, he became a Professor of Sculpture at the Germain Pilon School, and in 1906, Valton received the Cross of the Legion of Honor.
Measures: 12.5″ W x 6.5″ D x 11″ H.
Additional information
| | |
| --- | --- |
| Dimensions | 12.5" W x 6.5" D x 11" H |
| Period | Late 19th Century |
| SKU | 182-357 |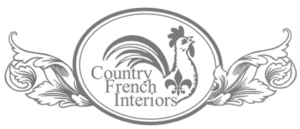 Country French Interiors, Inc.
1428 Slocum St.
Dallas, TX 75207
(214) 747-4700