Leather Bound French Books Dated 1972 Stendhal Complete Work, Set of 49
$1,200
About
Decorate a study or a library with this elegant set of French books; printed in Switzerland circa 1972, each book has a red leather bound cover with gilt embossed motifs. The set of 49 books, titled "Oeuvres Completes de Stendhal", features the complete work of the French writer Stendhal.
Marie-Henri Beyle (1783 – 1842), better known by his pen name Stendhal, was a 19th-century French writer; best known for the novels "Le Rouge et le Noir" (The Red and the Black, 1830) and "La Chartreuse de Parme" (The Charter-house of Parma, 1839), he is highly regarded for the acute analysis of his characters' psychology and considered one of the early and foremost practitioners of realism.
Measures: 5″ W x 8.25″ H.
Additional information
| | |
| --- | --- |
| Dimensions | 5" W x 8.25" H |
| Period | Late 20th Century |
| SKU | 201-511 |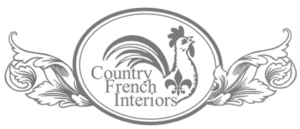 Country French Interiors, Inc.
1428 Slocum St.
Dallas, TX 75207
(214) 747-4700