Midcentury Italian Maplewood Valet by Ico Parisi for Fratelli Reguitti
$975
About
Decorate a master bathroom with this elegant Mid-Century Modern gentleman's valet, crafted and designed in Italy circa 1960 by Ico Parisi for Fratelli Reguitti, the fruit wood valet made of maple, stands on a sculptural form frame supports with bottom caster wheels; it features a jacket hanger, pants rail and two metal belt hooks. Stamp "Internal Patent Made in Italy" with "FR" for Fratelli Reguitti (for further authentication). The coat hanger is in excellent condition with a rich walnut patina.
Ico Parisi was an Italian architect and designer, born Domenico Parisi in 1916 in Palermo, Italy, he was involved in building construction and architecture in Como during his early adulthood. By the 1940s, Parisi took up filmmaking and began designing furniture in 1945, for which he would become most renowned. His designs are characterized by their Italian Mid-Century Modern aesthetic, constructed using soft woods often cut into boomerang-like shapes, augmented by metal slats and boldly colored upholstery. His most prolific period was the two decades that preceded 1965, when he married and formed a design team with his wife, Luisa Aiani, in 1948. He studied architecture between 1949-1952 under Alberto Sartoris at the Institute Atheneum in Lausanne, Switzerland, and became a member of the Associazione per il Disegno Industriale in 1956. Parisi died in 1996.
Measures: 17.75″ W x 13.75″ D x 44.25″ H.
Additional information
| | |
| --- | --- |
| Dimensions | 17.75" W x 13.75" D x 44.25" H |
| Period | Mid-20th Century |
| SKU | 201-439 |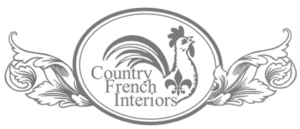 Country French Interiors, Inc.
1428 Slocum St.
Dallas, TX 75207
(214) 747-4700