19th Century French Hand Painted Ceramic Barbotine Fish Platter Palissy Style
$950
About
Decorate a wall or a shelf with this colorful antique Majolica fish platter. Crafted in France, circa 1880, the oval, ceramic plate features high relief sculptures of water creatures in the manner of Palissy. The realistic still life arrangement includes a large brown fish sculpture in the center, embellished with butterfly, shell and foliage motifs. The colorful wall platter is in excellent condition and has rich coloration in a green, blue and beige palette.
Bernard Palissy (1510-1589) was a French Huguenot potter, hydraulics engineer and craftsman, famous for having struggled for sixteen years to imitate Chinese porcelain. He is best known for his so-called "rustic ware", typically highly-decorated large oval platters featuring small animals in relief among vegetation, the animals apparently often being molded from casts taken of dead specimens. It is often difficult to distinguish examples from Palissy's own workshop and those of a number of "followers" who rapidly adopted his style. Imitations and adaptations of his style continued to be made in France until roughly 1800, and then revived considerably in the 19th century.
Measures: 10.5″ W x 7.5″ H.
Additional information
| | |
| --- | --- |
| Dimensions | 10.5" W x 7.5" D |
| Period | Late 19th Century |
| SKU | 192-185 |
Print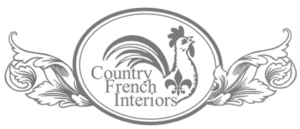 Country French Interiors, Inc.
1428 Slocum St.
Dallas, TX 75207
(214) 747-4700